For over 60 years, Jack Rich Inc has provided homes and businesses products and services they can trust. As a family owned and operated business, we understand the necessity of providing a quality product and at a good value. In fact, we believe we provide the best value in Schuylkill County for fuel oils and energy services for your house or business.
The Jack Rich Company Provides Schuylkill County's "Best Value" Fuel Oil Delivery and Air & Heating Repair Services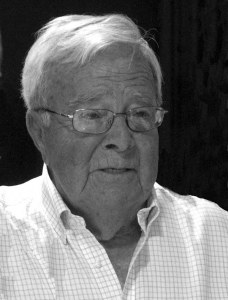 In 1959, the late Jack Rich, a second-generation coal mine owner, noticed he was purchasing as much diesel fuel for his coal operations as a small oil company and that home heating oil was rapidly replacing coal as the major heat source for Schuylkill County residents.
Origins: Pottsville Fuel Company
Jack decided to purchase Pottsville Fuel Company, which served as a purchasing agent for the coal company's diesel needs and a home heating oil delivery business for the surrounding communities.
In the 1980's the company name was changed to Jack Rich and has since evolved over the years emerging as a diversified energy company expanding from coal to fuel, to electricity and offering HVAC and commercial fuel solutions.
Business & Home Air Conditioning, Heating & HVAC Services
Jack Rich Heating and Air Conditioning teams have installed hundreds of residential and commercial HVAC systems, plumbing services and have completed thousands of HVAC repairs and maintenance visits to residential and commercial customers.
The Jack Rich Inc. service technicians are ready to respond 24 hours a day, 7 days a week to meet the needs of customers in the area.
We Are A Pennsylvania Certified Home/Improvement Contractor
We are Pennsylvania Certified Home Improvement Contractors of HVAC systems and we maintain a team of proven technicians ready to service your heating and cooling systems.
Jack Rich offers HVAC installs of brand name systems and we offer the support services and Comfort Plans to keep you comfortable all year long.
HVAC Services – For Home & Business
Excellent heating oil. Cleaner than most. Can run an entire winter before having to change the tank filter!
Edward Murphy
Excellent organization and professionalism. Use Jack Rich if you want great service!
Alec Taylor
Phenomenal service. And proper managers to facilitate service needs full circle. From one grateful new home owner!
Jesse Partington
Service tech did a very good job servicing the furnace in the house. Excellent company well skilled and courteous personnel throughout the organization.
Mark Werner
Friendly and helpful. Prices for oil are very competitive.
James Crawley
Did a great job on my old Losch HW Boiler. Outstanding Performance!
Steve F. - Pottsville
Toilet leak diagnosed in 5 minutes. Job completed very quickly.
Charles Z. - Barnesville
Excellent Work! Your company is lucky to have good folks working for you.
Bill W. - Minersville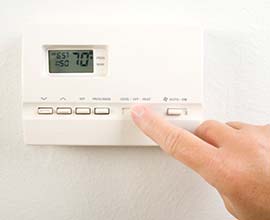 Serving Schuylkill County for Over 60 Years
Heating, Cooling, Plumbing & Energy – HVAC Services Your Can Trust
We are a Pennsylvania Certified Home Improvement Contractor