Whether it's routine maintenance and delivery or emergency service, we pride ourselves on delivering the highest quality of home comfort service to our customers. Our master technicians are the most highly Testo*  trained in the business and use of state-of-the-art Testo combustion analyzers for heating system maintenance.
We clean, service, and install oil-burning furnaces. Emergency burner service is available for Heating Oil, Propane and Kerosene customers as well.
They know all systems inside and out, and fixing your problem as quickly as possible is their primary goal. If you have an emergency, and you're an oil customer of Jack Rich, Inc., you can rest assured that you'll get the same level of quality service that you would get during regular working hours.
We are a Pennsylvania Certified Home Improvement Contractor
(* Testo – portable test and measurement instrumentation. Testo manufactures and calibrates instrumentation for a wide variety of applications, including HVAC, Refrigeration, Combustion and Emissions Testing, Indoor Air Quality and many more.)
Heating Repair & Maintenance Plans – Total Comfort & Tune Ups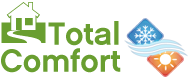 Heating & Cooling – We offer a choice of service plans to help you budget for the annual costs of preventive maintenance, repairs and replacement parts for your heating system.
During the life of this agreement, at no extra charge to you, we will repair or replace specified parts of your system that may become defective due to normal wear and tear. The labor associated with these repairs is included at no cost to you, and we offer you emergency service 24 hours a day, 365 days a year.
24-Hour Emergency Service and Oil Delivery
For 'round-the-clock emergency service, call our 24-hour emergency service number – 570-622-3000 – and we will be there to fill your oil tank or fix your heating system. Our aim is to get you warm and comfortable as quickly as possible! We are the Comfort Specialists!
Our emergency service is available at all times – 24 hours a day / 7 days a week. Our staff of reliable, prompt and courteous technicians is ready to serve you.
Heating Furnace Installations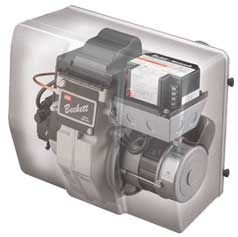 Jack Rich, Inc. offers only the best heating equipment to our customers from top brand names, such as Beckett, EFM and New Yorker – you can rely on for ultra-efficiency and overall safety. In fact, new heating equipment is so efficient that it burns nearly 100% clean, which saves you money and helps the environment. Modern equipment is also considerably smaller, so you save room, too!
We offer equipment from the following leading companies:
E.F.M (Electric Furnace Man): E.F.M is one of the oldest names in heating in the United States. E.F.M sells a wide variety of heating boilers and furnaces and related equipment for residential and small commercial applications. When you need "the finest in automatic heat" you can count on E.F.M.
Beckett: Beckett Burners have been the industry standard of retention head burners for many years. Founded in 1937, Beckett has been a leader in energy conservation through improved technology.
New Yorker Boiler: Established in the 1940s, New Yorker is known for its high quality, low cost, cast iron and steel boilers with DOE Heating Capacities ranging from 104 MBH to 1,008 MBH. These steel boilers are extremely energy-efficient and are economically designed for simple installation and service.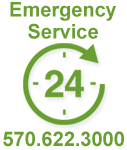 Excellent heating oil. Cleaner than most. Can run an entire winter before having to change the tank filter!
Edward Murphy
Excellent organization and professionalism. Use Jack Rich if you want great service!
Alec Taylor
Phenomenal service. And proper managers to facilitate service needs full circle. From one grateful new home owner!
Jesse Partington
Service tech did a very good job servicing the furnace in the house. Excellent company well skilled and courteous personnel throughout the organization.
Mark Werner
Friendly and helpful. Prices for oil are very competitive.
James Crawley
Did a great job on my old Losch HW Boiler. Outstanding Performance!
Steve F. - Pottsville
Toilet leak diagnosed in 5 minutes. Job completed very quickly.
Charles Z. - Barnesville
Excellent Work! Your company is lucky to have good folks working for you.
Bill W. - Minersville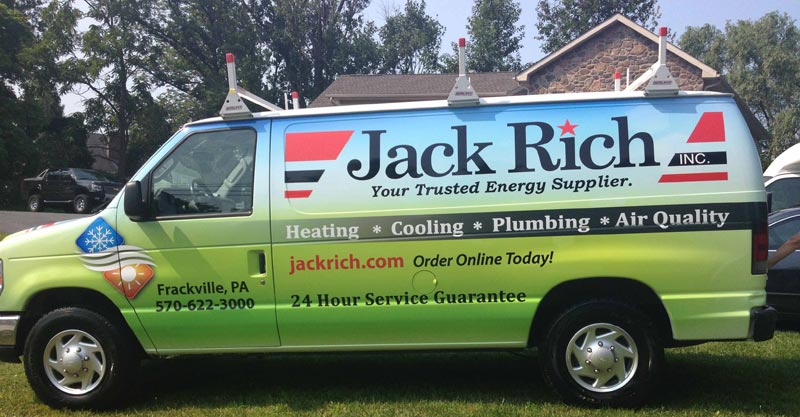 The Jack Rich Advantages
Competitive Pricing
Experienced Repair Service
Availability – 24/7 Repair Services
Lubricants – Engine Oils, Gear Oils – Greases
Professional – Drivers, Dispatchers, Team Members
We are proud of our professional and dependable service to customers. Orders are subject to weather conditions.
Serving Schuylkill County for Over 60 Years
Heating, Cooling, Plumbing & Energy – HVAC Services Your Can Trust
We are a Pennsylvania Certified Home Improvement Contractor