Jack Rich provides fuels oils, lubricants, and supplemental fuels services to the businesses, industries, and institutions of Schuylkill County and surrounding regions. We deliver the fuels and lubes you require for your heavy machinery and facilities and in the volume schedules, you may require.
With Jack Rich, you can have confidence knowing that you have a dependable and cost-effective fuel supply 365 days a year. Set you mind to other tasks knowing Jack Rich delivers.
Commercial Fuel Products and Services
Jack Rich provides quality commercial fuel products and services at economical prices for commercial and industrial customers:
Heating oil
ON Road Fuel
OFF Road Fuel
Gasoline
Generator fuel filling
Fuel hedging programs
Commercial pre-buy programs
Fuel additive & custom blends
Industrial petroleum delivery
Industrial fuel oils for heating
Equipment fueling
Complete line of petroleum lubricants (Major Brands)
Full line of pumps, hoses and nozzles
Over the road low sulfur diesel & ultra low sulfur diesel
Off-Road low sulfur diesel
No Order Too Large – Whether it is 100 gallons or 8,500 gallons, Jack Rich consistently delivers. From commercial accounts to single need, trailer load deliveries, we do it all as your industrial, commercial & business oil supply chain provider.
We deliver fuel to your location(s) and can work with you to establish a regular and dependable supply so your fleet is always ready to roll. Whether a handful of vehicles, a large regional fleet, or a national brand distributor, we can keep you going.

Jack Rich has on-site fueling service performed by our professionally trained drivers. We deliver fuel directly into your vehicles, equipment, generators and tanks. This service is provided during your company's downtime or scheduled to meet your needs to perform on-site fueling.

Jack Rich will increase your company's productivity and profitability by eliminating non-productive labor hours. Our safe and friendly service will take the worries and cost associated with fueling out of your budget.
Quality fuel ensures a high quality product. We use unique additives to provide our customers with a premium product. This product can help extend the life of your fleet's valves and cylinder liners while preventing biological algae from forming inside your tanks.
Your company will benefit from the Jack Rich's service of Fleet Fueling, if one or more of the following apply to your company:
Hours of Service – Keeping drivers under the new hours of service laws.
Driver Shortage – Your drivers will save a ½ an hour everyday by not having to fuel. This means you will need 1 less driver for every 16 routes.
Out of Route Miles – Most company's drivers travel more than 5 miles off of their route to get fuel. This not only takes valuable time but also burns additional fuel to get there. This also increases your fuel and maintenance expense.
Long Lines at Pumps – Average fueling time falls between 15 and 20 minutes per truck. Add to that a line of a few trucks in front of you and that can extend your fueling time to over an hour.
Questionable Purchases or Missed Fuel Receipts – With some drivers trying to beat the system, and other careless about receipts, our service eliminates both issues and the potential problems they cause.
Jack Rich Delivers – Your Trusted Energy Supplier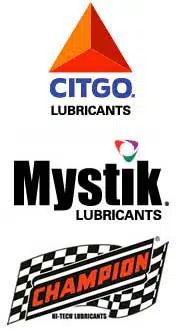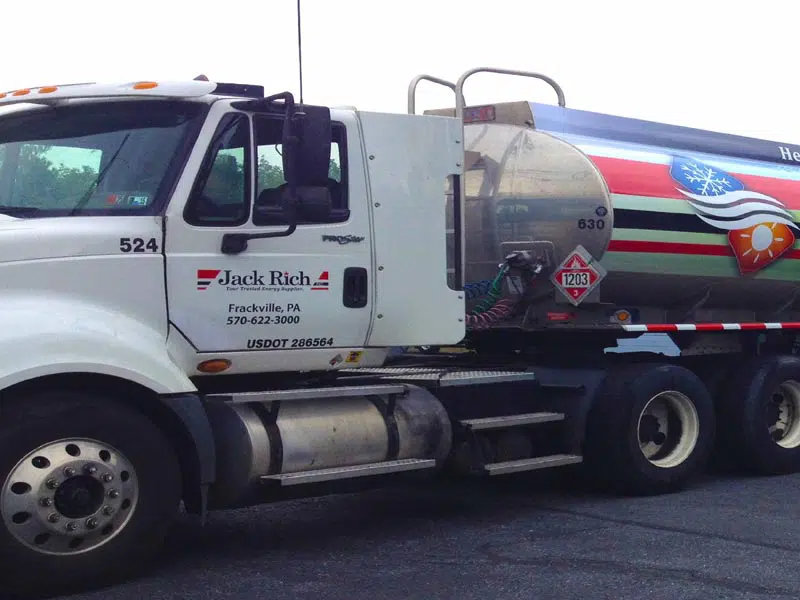 Excellent heating oil. Cleaner than most. Can run an entire winter before having to change the tank filter!
Edward Murphy
Excellent organization and professionalism. Use Jack Rich if you want great service!
Alec Taylor
Phenomenal service. And proper managers to facilitate service needs full circle. From one grateful new home owner!
Jesse Partington
Service tech did a very good job servicing the furnace in the house. Excellent company well skilled and courteous personnel throughout the organization.
Mark Werner
Friendly and helpful. Prices for oil are very competitive.
James Crawley
Did a great job on my old Losch HW Boiler. Outstanding Performance!
Steve F. - Pottsville
Toilet leak diagnosed in 5 minutes. Job completed very quickly.
Charles Z. - Barnesville
Excellent Work! Your company is lucky to have good folks working for you.
Bill W. - Minersville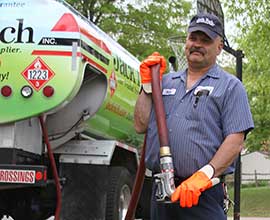 The Jack Rich Advantages
Competitive Pricing
Experienced Repair Service
Availability – 24/7 Repair Services
Lubricants – Engine Oils, Gear Oils – Greases
Professional – Drivers, Dispatchers, Team Members
We are proud of our professional and dependable service to customers. Orders are subject to weather conditions.
Serving Schuylkill County for Over 60 Years
Heating, Cooling, Plumbing & Energy – HVAC Services Your Can Trust
We are a Pennsylvania Certified Home Improvement Contractor