When the chill is in the air, make your first call to Jack Rich. For over 60 years Jack Rich, Inc. has been supplying premium clean burning heating oil to the residents and businesses of the region. Home heating fuel oils and deliveries you can depend upon.
Automatic Heating Oil Delivery
Rest assured that you will have plenty of oil in your tank with our Automatic Delivery program, which will keep you and your family warm and cozy all year round. We are committed to our Automatic Delivery Program.
Our calculations are based on 3 factors:
Heating Degree Day – Measures how much energy is needed to heat a home based on the outside temperature. The degree day changes daily, therefore the number of days that can lapse between your deliveries will change daily.
Past Usage & Tank Size – We use data from previous deliveries to determine your usage habits. For example, someone who works from home all day will have different usage than someone who lowers the thermostat while they are gone for the day.
Insulation & Efficiency – Every house is different. Older homes with older furnaces will use more fuel than a neighbor with a new house and updated equipment.
Fuel Oil Payment Programs
Whether you like to pay as you go, pay monthly or pre-pay for your oil, one of our plans will meet your needs.
Guaranteed Home Heat Protection
We guarantee that all qualified residential automatic delivery customers, whose accounts are current, will never run out of home heating oil. If you do, through no fault of your own, you will receive a $50 gift certificate for heating fuel … compliments of Jack Rich, Inc. Your Guaranteed Home Heat Protection begins after you have received three automatic deliveries. (Sorry, multi-unit apartments and commercial properties do not qualify for GHHP.)
How Safe Is My Heating Oil Tank?
Introducing our OIL TANK IS SAFE (OTIS) program
Many of our customers have asked us this question, which is why we recently unveiled our: Oil Tank Is Safe (O.T.I.S) Program! Heating oil is a safe and reliable heat source, however, age, exposure to weather, corrosion or poor installation or maintenance can adversely affect a heating oil supply tank and piping. The service team at Jack Rich administer a comprehensive O.T.I.S. test to determine the safety of your tank. Please Call the office for details.
LIHEAP Participant
At Jack Rich, Inc., we know that paying a heating bill can sometimes be overwhelming. Jack Rich, Inc. is a LIHEAP (Low Income Housing Energy Assistance Program) participant. For more information, visit their website or call the local office at (570) 621-3000. Let Jack Rich, Inc. know if you are approved, and we will do the rest!
As a Heating Oil Customer of Jack Rich
You automatically benefit from our 24-hour, 365 days a year service protection. If you find that you have no heat in the middle of a cold winter night … on the weekend … or even on a holiday … call Jack Rich, Inc! We promise to be there for you.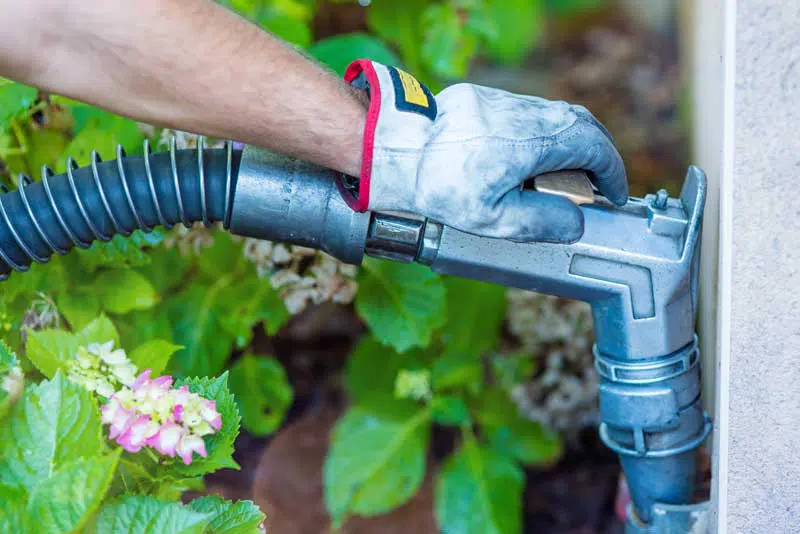 Excellent heating oil. Cleaner than most. Can run an entire winter before having to change the tank filter!
Edward Murphy
Excellent organization and professionalism. Use Jack Rich if you want great service!
Alec Taylor
Phenomenal service. And proper managers to facilitate service needs full circle. From one grateful new home owner!
Jesse Partington
Service tech did a very good job servicing the furnace in the house. Excellent company well skilled and courteous personnel throughout the organization.
Mark Werner
Friendly and helpful. Prices for oil are very competitive.
James Crawley
Did a great job on my old Losch HW Boiler. Outstanding Performance!
Steve F. - Pottsville
Toilet leak diagnosed in 5 minutes. Job completed very quickly.
Charles Z. - Barnesville
Excellent Work! Your company is lucky to have good folks working for you.
Bill W. - Minersville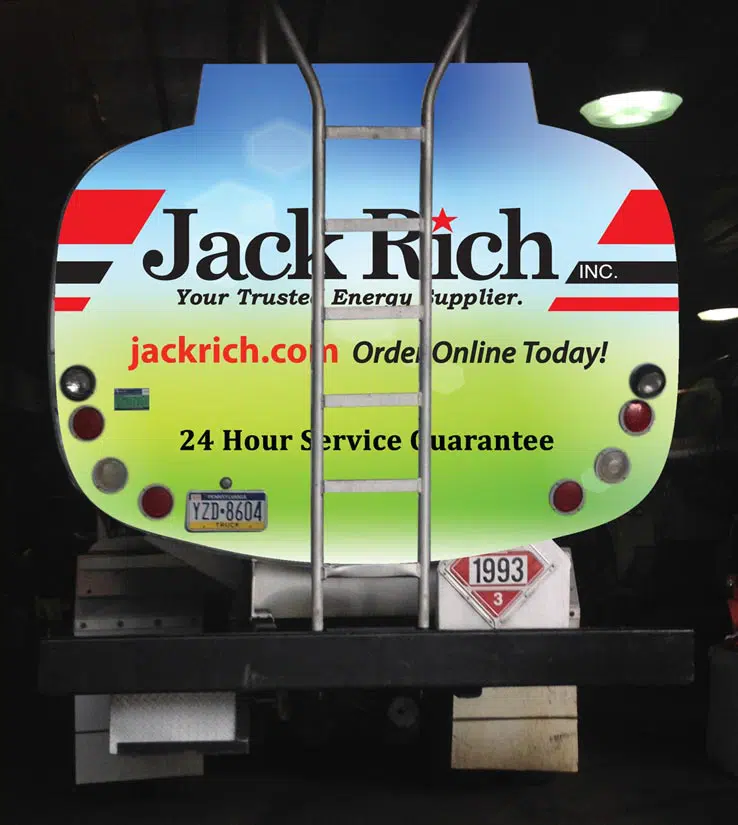 The Jack Rich Advantages
Competitive Pricing
Experienced Repair Service
Availability – 24/7 Repair Services
Lubricants – Engine Oils, Gear Oils – Greases
Professional – Drivers, Dispatchers, Team Members
We are proud of our professional and dependable service to customers. Orders are subject to weather conditions.
Serving Schuylkill County for Over 60 Years
Heating, Cooling, Plumbing & Energy – HVAC Services Your Can Trust
We are a Pennsylvania Certified Home Improvement Contractor