The benefits of heating oil are numerous. We welcome the opportunity to discuss your home heating and business energy requirements.
There are over 36 oil-producing countries. The U.S. is not overly dependent on any one region for our supply. The world's total proven reserves of crude oil are about 10% higher than they were in 1980. We are finding oil faster than we are burning it. This makes oil a dependable heating fuel of choice.
In September of 2020, Pennsylvania made the switch to a cleaner, greener energy source; ultra low sulfur heating oil.
This clean fuel releases 99 fewer sulfur dioxide emissions compared to traditional heating oil sold in Pennsylvania just five years ago. How can oil heat consumers take advantage of this cleaner fuel? By doing nothing!
Ultra low sulfur heating oil provides the following consumer benefits with no additional action required!
Your oil heat provider will deliver this product at no extra cost.
Your existing heating system and storage tank will not require any upgrades or modifications.
Your heating system will run more efficiently, which in turn will burn less fuel.
Less energy used equals more money saved, potential reduction in heating system service requirements and annual maintenance fees, which will end up putting dollars back into your pocket.
Ultra low sulfur heating oil is good for consumers and for the environment.
Heating oil is refined from crude oil. The refining process first separates crude oil into different "fractions" by using a distillation process. The middle distillates are then further refined to produce gasoline, kerosene, jet fuel, diesel and No. 2 home heating oil.
After refining, No. 2 heating oil is the color of champagne. For tax purposes, regulations require that heating fuel be dyed red before it is sold. This is so the authorities can tell the difference between heating oil and on-road diesel fuel. The dye has no effect on the fuel and how it burns.
Most oil tanks inside of homes are 275 gallon tanks. The dimensions of a conventional 275 gallon tank are 26'W X 44'H X 60'L. Some homes have two tanks this size which are piped together for a total of 550 gallons of storage. Other sizes which are less common are 225, 330, 550 or 1,000 gallons. If you have a questions about your oil tank contact us at 610-266-8990.
Most oil tanks are equipped with an audible alarm for the truck driver to hear when he is making a delivery to your tank. When the alarm stops the driver knows the tank is full. The whistling is caused by the air that is displaced from the tank by the oil that is being delivered.
When considering the cost of heating oil, statistics show that, depending on where you live, heating oil was less expensive than natural gas throughout most of the last 3 decades. When you factor in the high cost of converting a heating system to natural gas along with the 15%-25% increase in price of a natural gas furnace compared to heating oil furnaces, home heating oil is an economical option.
The hot water recovery rate of an oil-fueled water heater is twice as fast as a natural gas water heater and three times as fast as an electric water heater.
The answer depends on a variety of factors, but on a typical winter day, in an average-sized house, you can expect 5 gallons to last up to a day. On an extremely cold day, your house may go through 10 or more gallons, so it's important to make sure you don't run out of home heating oil. To determine how long 5 gallons of heating oil will last in your house, take the following considerations into account:
Is your home heating oil used for heat, hot water, or both?
How big is your house?
How well-insulated is your house?
How drafty are your windows?
What temperature do you keep the inside of your house?
What is the outside temperature?
Is your burner/furnace/boiler in good condition?
Hot water heaters generally run on heating oil, propane, natural gas, or electricity. If yours runs on heating oil, then you'll want to make sure to check your heating oil tank periodically throughout the summer to prevent a runout. Fortunately, hot water heaters do not use nearly as much heating oil as your furnace or boiler will when heating the entire house.
Expect an average daily usage of 0.5 to 1.0 gallons of heating oil to keep the water hot. If you have a larger house, or an instant hot water recirculating pump that constantly moves the hot water throughout the house, expect your consumption to be on the higher end of the range.
When heating your house with heating oil, you can obviously expect to use more heating fuel oil in the coldest months of the year. This is because the cold outside air is constantly removing the heat from your house through the windows, walls, and roof. As this heat transfer occurs, the furnace or boiler has to work overtime to keep the inside of the house warm.
Daily heating fuel oil consumption can range from 1-2 gallons on a warm winter day in a smaller house, to 10-20 gallons on a really cold day in a large house! Below is an approximate look at how many gallons of heating fuel oil will be used to heat a house of a given size depending on the outside temperature.
In Connecticut, where the average temperature in December is around 30° F, a typical 2500 square foot home will use approximately 4-6 gallons of heating fuel oil per day. Looking at the table below, if the lows are around 20 and the highs are around 40, then 5 gallons may last you up to a day while you are waiting for a home heating oil delivery. If you are trying to conserve heating oil, make sure to turn the thermostat down a few degrees until the truck comes. This will reduce your consumption while you are waiting for your oil tank to be filled.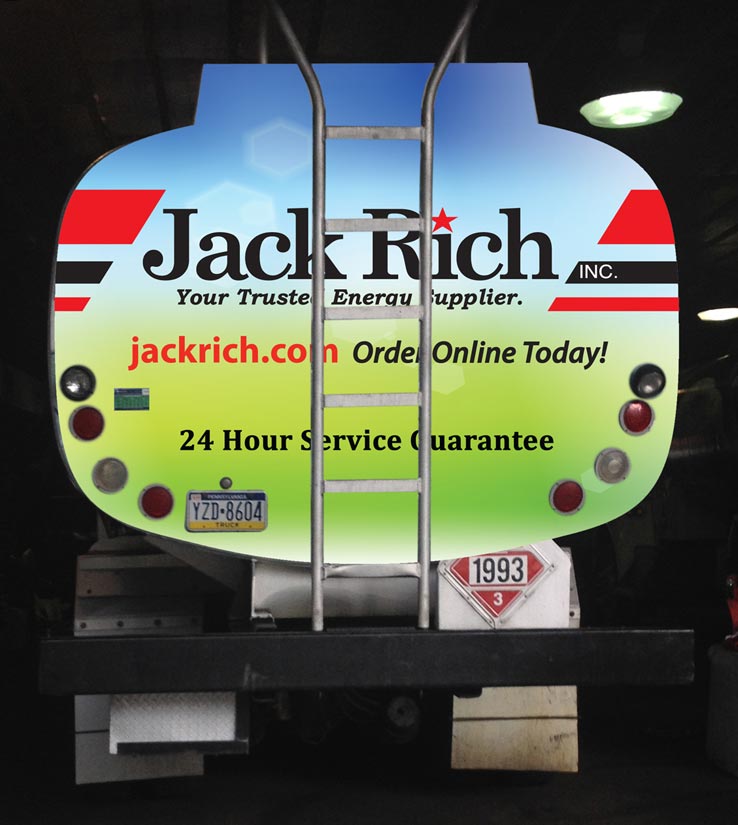 Excellent heating oil. Cleaner than most. Can run an entire winter before having to change the tank filter!
Edward Murphy
Excellent organization and professionalism. Use Jack Rich if you want great service!
Alec Taylor
Phenomenal service. And proper managers to facilitate service needs full circle. From one grateful new home owner!
Jesse Partington
Service tech did a very good job servicing the furnace in the house. Excellent company well skilled and courteous personnel throughout the organization.
Mark Werner
Friendly and helpful. Prices for oil are very competitive.
James Crawley
Did a great job on my old Losch HW Boiler. Outstanding Performance!
Steve F. - Pottsville
Toilet leak diagnosed in 5 minutes. Job completed very quickly.
Charles Z. - Barnesville
Excellent Work! Your company is lucky to have good folks working for you.
Bill W. - Minersville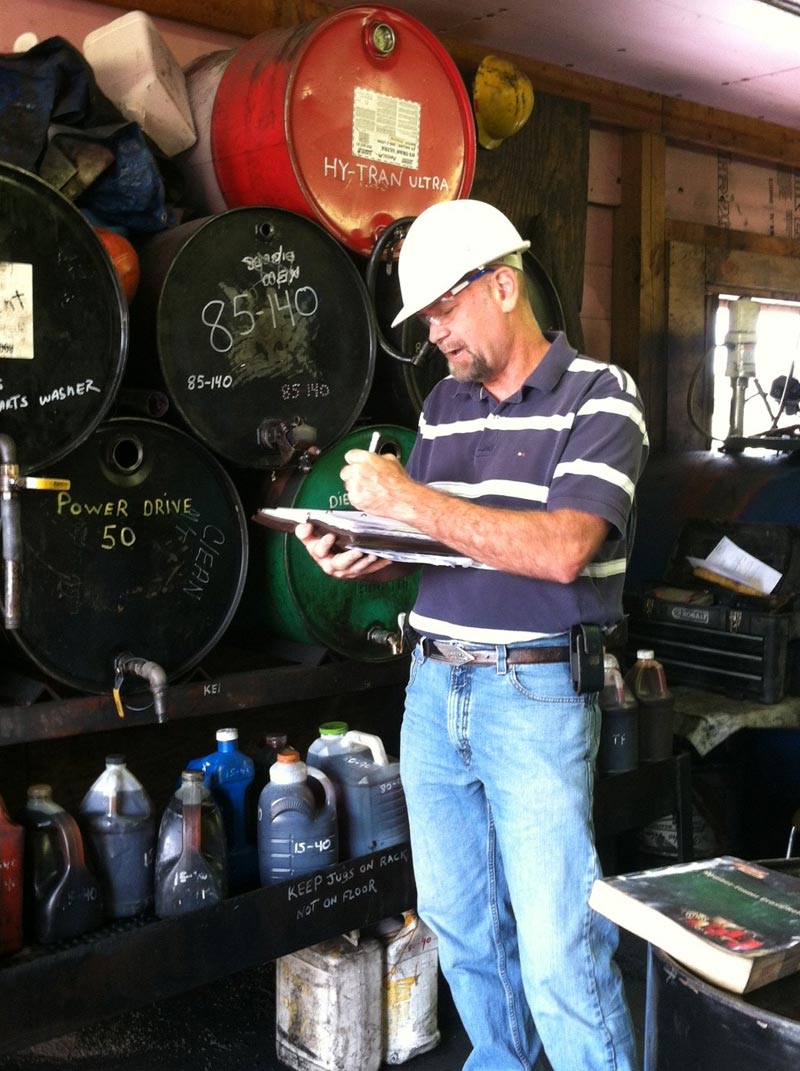 The Jack Rich Advantages
Competitive Pricing
Experienced Repair Service
Availability – 24/7 Repair Services
Lubricants – Engine Oils, Gear Oils – Greases
Professional – Drivers, Dispatchers, Team Members
We are proud of our professional and dependable service to customers. Orders are subject to weather conditions. Same-day delivery fees apply.
Serving Schuylkill County for Over 60 Years
Heating, Cooling, Plumbing & Energy – HVAC Services Your Can Trust
We are a Pennsylvania Certified Home Improvement Contractor