All information contained herein is presented in good faith and subject to changes, errors, and omissions at any time and without notice to you.
All materials, products and services are subject to availability. This web site information is provided on an "as is" basis. The user expressly agrees that the use of the jackrich.com. is at the user's sole risk.
Neither the Jack Rich Inc., principals, officers, employees, third party content providers, developers and affiliated entities, assume any liability whatsoever either expressed nor implied, for the use of this web site and all associated features, programming, coding, and links. the Jack Rich Inc. makes no representation of the web site being error free.
The user of this web site shall hold the Jack Rich Inc. harmless for any loss of business, damages, delays, interruptions, or damages from the use of this web site and all its features.
PRODUCT PRICING
You must purchase your fuel online to avail yourself of the price discounting and savings. Safety considerations; we are committed to delivering heating oil to your home as conditions safely permit. Winter storms impact deliveries, and as such, we may experience a delivery delay due to a backlog, resulting from winter and other conditions.
COPYRIGHT
All content included on this site, such as text, graphics, logos, button icons, images, audio clips, digital downloads, data compilations, and software, is the property of the Jack Rich Inc. or its content suppliers and protected by United States and international copyright laws. The compilation of all content on this site is the exclusive property of the Jack Rich Inc. and protected by U.S. and international copyright laws.
TRADEMARKS
jackrich.com, and other marks indicated on our site are registered trademarks of the Jack Rich Inc. or its subsidiaries, in the United States and other countries. Other jackrich.com graphics, logos, page headers, button icons, scripts, and service names are trademarks or trade dress of jackrich.com, Inc. or its subsidiaries. jackrich.com's trademarks and trade dress may not be used in connection with any product or service that is not jackrich.com's, in any manner that is likely to cause confusion among customers, or in any manner that disparages or discredits jackrich.com.
All other trademarks not owned by the Jack Rich Inc. or its subsidiaries that appear on this site are the property of their respective owners, who may or may not be affiliated with, connected to, or sponsored by the Jack Rich Inc. or its subsidiaries.
APPLICABLE LAW
By visiting jackrich.com, you agree that the laws of the State of Pennsylvania, without regard to principles of conflict of laws, will govern these Conditions of Use and any dispute of any sort that might arise between you and jackrich.com or its affiliates.
Contact Jack Rich Inc. to confirm the accuracy of such information.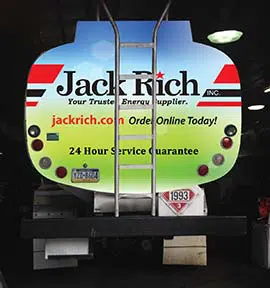 Excellent heating oil. Cleaner than most. Can run an entire winter before having to change the tank filter!
Edward Murphy
Excellent organization and professionalism. Use Jack Rich if you want great service!
Alec Taylor
Phenomenal service. And proper managers to facilitate service needs full circle. From one grateful new home owner!
Jesse Partington
Service tech did a very good job servicing the furnace in the house. Excellent company well skilled and courteous personnel throughout the organization.
Mark Werner
Friendly and helpful. Prices for oil are very competitive.
James Crawley
Did a great job on my old Losch HW Boiler. Outstanding Performance!
Steve F. - Pottsville
Toilet leak diagnosed in 5 minutes. Job completed very quickly.
Charles Z. - Barnesville
Excellent Work! Your company is lucky to have good folks working for you.
Bill W. - Minersville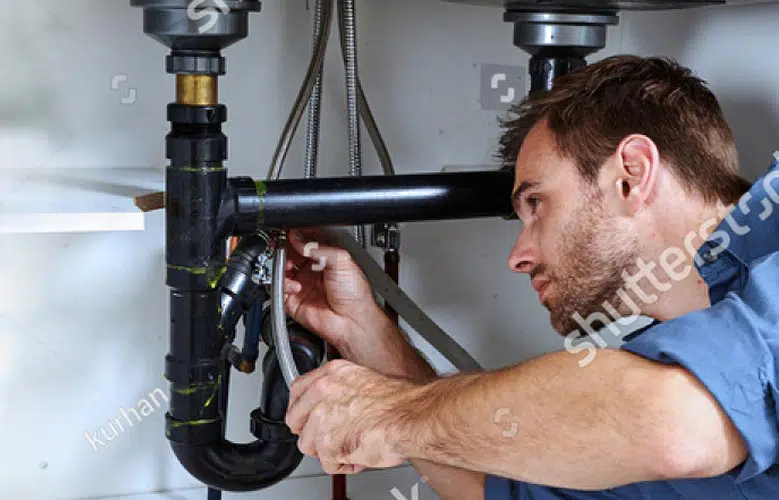 The Jack Rich Advantages
Competitive Pricing
Experienced Repair Service
Availability – 24/7 Repair Services
Lubricants – Engine Oils, Gear Oils – Greases
Professional – Drivers, Dispatchers, Team Members
We are proud of our professional and dependable service to customers. Orders are subject to weather conditions.
Serving Schuylkill County for Over 60 Years
Heating, Cooling, Plumbing & Energy – HVAC Services Your Can Trust
We are a Pennsylvania Certified Home Improvement Contractor